About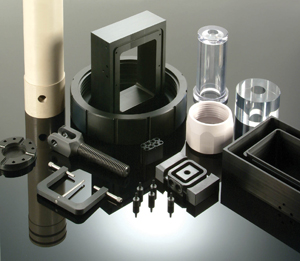 The Ensinger Stock Shapes Group produces extruded, cast, and compression molded stock shapes and finished components from plastic and composite polymers for a wide variety of industries. Our developments meet or exceed the very high demands of industries we serve, which include medical and healthcare technology, food processing, energy, aerospace and defense, and automotive to name a few. Ensinger engineering thermoplastics are produced in ISO 9001:2008 certified facilities. Starting with premium grade resins and utilizing sophisticated process technology, we deliver high quality products that perform exceedingly well under a variety of environmental conditions. Ensinger materials show consistently lower internal stress than competitive materials. That leads to dimensional stability and the ability to hold tighter tolerances.
Ensinger also provides a staff of extremely knowledgeable plastics professionals to help you make informed material choices. Technical personnel can answer material and machining questions and provide guidelines to assist in performing typical machining operations such as turning, milling, drilling, boring, and sawing. Full lab and testing facilities are available to help in matching the right material to the project.
In addition to providing quality products and outstanding support, Ensinger's nationwide distributor network can have our material available when you need it. Ensinger maintains an excellent inventory of standard products that can be delivered on very short notice. Our sophisticated information systems provide us and our customers with inventory information from all stocking facilities. This allows our distributor network to respond with quick delivery.
Supplier Directory Categories
Ensinger North America is also listed in these categories:
Technical Articles