About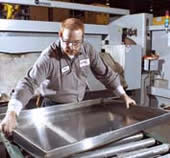 Estes Design and Manufacturing is a full-service sheet metal fabricator. They offer customers a combination of design, engineering, and manufacturing services using advanced technology. From conceptual design to full production, their staff of engineers, CAD designers, and manufacturing professionals collaborate to create an environment for rapid response manufacturing across a broad range of product and industry applications: medical equipment, appliance, HVAC, office furniture manufacturing, and more.
Family owned and operated since 1976, Estes Design and Manufacturing has developed into one of the most respected fabricators in the Midwest. Even though their number of highly qualified individuals has grown, their focus remains the same. They produce the best sheet metal products possible. Period.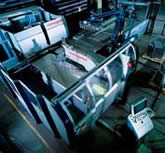 Estes Design and Manufacturing has a dedicated prototype shop designed to respond to their customers' speed-to-market needs. Estes Express Prototyping uses state-of-the-art equipment and the latest programming software to reduce product development time. Design engineers, with expansive shop floor experience, run the entire operation from design through programming and fabrication.
Estes Design and Manufacturing also specializes in 3D laser welding. 3D laser welding can be up to 40x faster than traditional welding, reducing overall production costs for customers. Simply stated, 3D laser welding can help customers build a better product at a lower price.


Estes Design and Manufacturing's 85,000 square foot facility is located in Indianapolis, in central Indiana. Two miles outside of Interstate 465, they are minutes from Interstates 70, 69, 65, and 74 and are easily accessible by air. Estes is ISO 13485:2003 and 9001:2008 certified.
Supplier Directory Categories
Estes Design & Manufacturing, Inc. is also listed in these categories:
Technical Articles

Material Requirements: Part 1-Aluminum
(Part Fabrication Services)
Estes knows that it is important to identify from the beginning what material for which the part will run. In most cases, our customers know clearly which type of material they would like us to use. (
View Full Article
)