About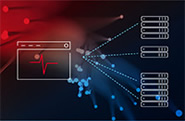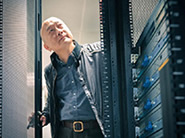 F5 is the global leader in application delivery networking, enabling our customers to increase business efficiency by leveraging the power of virtualization throughout the enterprise. At F5, we make apps go — faster, smarter, and safer.

Our solutions strengthen the security, performance, and availability of applications, servers, and data centers. All F5 products are highly programmable and integrate into any environment, whether in the cloud, on premises, or in a hybrid environment. To date, 48 of the Fortune 50 companies rely on F5 to deliver apps that customers and employees can securely access at any time, on any device, from any location.

We're obsessed with understanding your toughest business challenges so we can work together to solve them. With customer briefing centers in Seattle, San Jose, and London, we're eager to show you around. F5 Briefing Centers provide an opportunity for you and your technical staff to get up close with performance testing, network and application simulations, and proof-of-concept designs.

We'll tailor a Briefing Center program around your needs, so F5 solution engineers can examine your business objectives and provide powerful demonstrations customized to your specific IT and application environment.
Supplier Directory Categories