About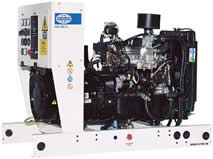 FG Wilson (Engineering) Ltd is a pioneer in the design and manufacture of diesel and gas generator sets. For over 40 years, FG Wilson has been a major global player and world leader in the provision of power generation solutions ensuring power is provided whenever and wherever it is needed.

FG Wilson is a truly global company with over 3,000 employees and 40 years of experience in the supply of diesel and gas powered generator sets.
FG Wilson's product range from 6.8 - 2,200 kVA includes open and enclosed generator sets providing prime and standby power. This includes generators for standby domestic use, right up to power modules with the ability to operate as complete power stations supplying electricity to national grids.
When your power needs are more challenging than normal specifications, FG Wilson's Power Solutions Department is dedicated to providing bespoke solutions to meet complex power requirements. All Solutions products are designed to meet the unique needs of each customer on a project-by-project basis.
Unlike other generator set suppliers, FG Wilson doesn't just build products. From initial assessment of your power needs…to implementation of a solution…through to round the clock service, technical back up and support, FG Wilson, in partnership with our Global Dealer Network, provides a complete end-to-end service throughout the product life cycle.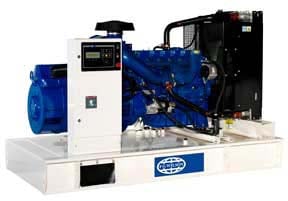 FG Wilson generator sets are used throughout a wide range of industries including:
Rental
Telecommunications
Retail
Healthcare
Leisure
Events
Manufacturing
Construction
Emergency aid relief
Oil and gas
With global production facilities in Brazil, China, India, USA and company headquarters in Northern Ireland, FG Wilson's manufacturing operations cover a combined area of over 185,000m² - from which we produce more than 80,000 generator sets each year. With more than 370 authorized dealers operating in over 150 countries worldwide, a global wealth of knowledge and experience is delivered through the expertise, service and support of our Dealer Network.
Diesel Generator Sets
From 6.8 to over 2,200 kVA


Gas Generator Sets
LPG and Natural Gas Generator Sets
Power Solutions
Bespoke Solutions to meet unique power needs
Rental Range
Rental Power

Enclosures
Weatherproof sound attenuated enclosures

Control Panels
Safe, robust, easy to use control options
Supplier Directory Categories