About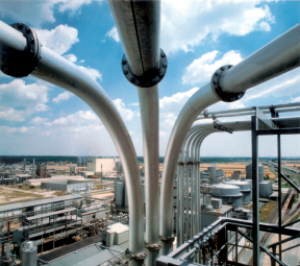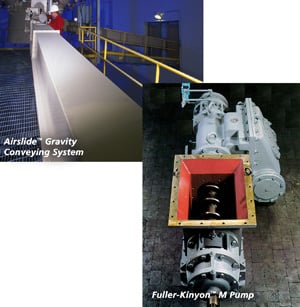 FLSmidth's Pneumatic Transport group is a leading supplier of pneumatic conveying equipment and systems for the world's mining and minerals, cement, power generation, lime, and pulp and paper industries. Our products and systems meet virtually every pneumatic conveying application, offering clean, safe, economical methods for:
Unloading bulk transport vehicles
Discharging materials to storage
Reclaiming materials from storage or process
Blending en route to process
Unloading from process to packaging or into trucks, railcars, bulk containers or barges for shipment
Handling dry materials of varying particle size, shape, weight and composition
Operating over long distances and at capacities of hundreds of tons per hour
FLSmidth has been the leader in pneumatic conveying technology and solutions since 1882. We are the original inventor and manufacturer of the well-known Fuller-Kinyon® pump and Ful-Vane™ compressor; both developed in the 1920's and continuing to lead the way in efficiency and innovative pneumatic conveying solutions.
Our wealth of knowledge and resources means that we are able to provide One Source solutions for even the most challenging requirements, worldwide. Our in-house engineering staff is readily available to assist with solving any problem to meet the needs of your operation.
Our factory-certified service centers are authorized and trained to service Fuller-Kinyon pumps and Ful-Vane compressors. We have service centers strategically located throughout the Americas and world-wide, and can perform on-site inspections, rebuilds and maintenance work.
Presently, FLSmidth's Pneumatic Transport group specializes in the design and supply of:
Airveyor™ conveying systems
MaxiDense™ conveying systems
Fuller-Kinyon® pump systems
Docksider™ pneumatic ship and barge unloaders
Ful-Floor™ dome reclaim systems
Silo reclaim and transfer systems
Airslide® gravity conveying systems
Ful-Vane™ rotary compressor packages
Ful-Lube™ lubrication system for compressors
Ful-Pak™ integral drive compressor packages
Valves and feeders
Blending systems
Supplier Directory Categories
FLSmidth is also listed in these categories:
Technical Articles