About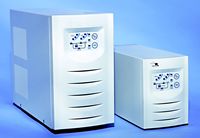 Falcon® Electric, Inc. is a leading manufacturer of Uninterruptible Power Supplies (UPSs), frequency converters and regulators. Over 15 years ago, Falcon introduced a patented, transformerless on-line UPS technology to the U.S. market. Since that time, Falcon's power solutions have continually set technological benchmarks for performance and reliability, with over half a million units worldwide in critical applications. Such applications include military/aerospace, computers, industrial, government, scientific and telecom.
Users worldwide rely on Falcon products, including the U.S. Navy and Air Force, NASA, Dupont, Merck, and Merrill Lynch, as well as oil/gas and semiconductor companies. Falcon has also provided products under private-label to such corporations as Clary (Onguard®), ITT Power Systems, Fiskars, Chloride and Superior Electric. Falcon distributes its brand-name products through Manufacturer's Representatives and Resellers.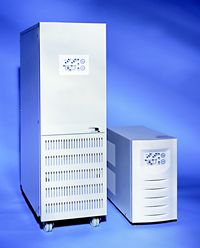 Falcon Electric's products are renowned for their engineering excellence. The SG Series™ UPS Plus® has received many industry accolades. In February 2004, the SG Series received the Users Choice Award in the UPS category from Jerry Pournelle of Byte.com magazine. In April 2004, Government Computer News awarded Falcon's SG 1kVA as a Reviewer's Choice product.
Based on its patented on-line UPS technology, Falcon developed the ED Series™ Frequency Converters. In addition to international frequency conversion, these products provide wide input voltage capability with ultra-tight output regulation and transient protection.
Falcon Electric is dedicated to its corporate mission of being a solutions-oriented company that solves customers' power needs. To meet this goal, Falcon is committed to offering the latest in technology, high engineering standards, strong technical support and customized solutions.

Supplier Directory Categories
Falcon Electric, Inc. is listed in these categories: