About
Fasco has delivered the world's most complete line of custom fractional horsepower motors, and blowers for almost 100 years. Our motors power thousands of products for a diverse line of markets. Plus, our expanding global presence, superior customer service and experienced staff can provide you with the highest quality product at a competitive cost.
In the years to come, Fasco will continue to develop and launch products to meet the requirements of our customers and the ever-changing marketplace. By listening to our consumers and combining this knowledge with our core expertise in key motor technologies, we can continue to create customized solutions for your applications.
---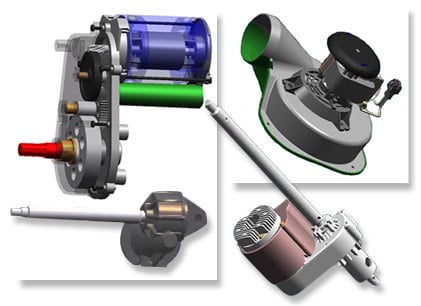 The Team Behind the Motors
We staff our Engineering Department with the most experienced and imaginative designers who create value-added, innovative custom solutions. Each must be completely knowledgeable in the field and of course, fully capable of comprehending your needs and developing the appropriate solutions.

Over 100 engineers and technicians throughout our domestic and international facilities are devoted to comprehensive design assistance and rapid prototyping. This forward-thinking team also delivers customer-centered testing including motor design and testing, vibration analysis, acoustics evaluation and analysis, and gas appliance efficiency and emissions testing. Our full-service design, development and testing teams have enhanced our ability to serve our customers and fulfilled our goal of becoming one of the leading custom designers of FHP motors, and blowers.
---
Our Six Sigma Focus
Six Sigma design has become a way of life at Fasco's manufacturing facilities. This disciplined approach focuses on lean manufacturing and creates initiatives that drive process improvements throughout our plants. Our resource consolidation and product standardarization allow us to create a superior product in the most efficient way possible, permitting us to pass the quality and savings on to our customers.
Supplier Directory Categories