About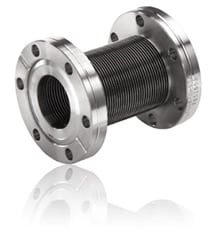 In the beginning
Flex-A-Seal, Inc. was started in December 1983 in Ormond Beach, Florida primarily as a welded metal bellows seal manufacturer dealing with a limited distributor base in the United States. After 25 years, Flex-A-Seal has two manufacturing facilities world wide, in addition, sales agents and distributors in over 30 countries.
Essex Junction, Vermont with approximately 26,000 square feet and 60 employees
Sao Paulo, Brazil with approximately 12,000 square feet and 40 employees
Consequently Flex-A-Seal, Inc. is a truly global corporation with as broad a product offering as any seal manufacturer and in fact, Flex-A-Seal, Inc. competes successfully day in and day out with the largest entities in their business.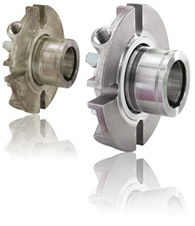 Flex-A-Seal Advantage
With state of the art bellows welding capabilities, CNC machining centers, Q.C. controls and inventory systems, and seal repair capabilities regardless of their manufacturer, there is a core commitment at Flex-A-Seal, Inc. to be at the forefront of their industries' technological capabilities even though their approach is one of a smaller, intimate business model. Their mission is to supply the highest quality products in partnership with their many distributors and agents world wide. They are committed to doing so with the ultimate end user always in mind. Adding value to their products in the form of courteous and prompt quotations and customer service, quick and dependable deliveries, product training, informative literature and marketing aids, engineering support, inventory reduction programs, MTBF tracking software, in-plant product surveys, etc. ensures that Flex-A-Seal, Inc. will not only supply you with the best products but also will help make sure they are applied properly and do the job they were designed to do.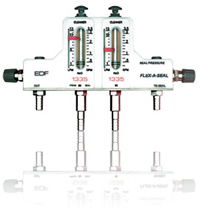 Flex-A-Seal Today
In this global economy with the ever increasing pressure to lower prices, Flex-A-Seal is committed to keeping their customers' costs to a minimum without sacrificing their responsibilities to their employees world wide, or without compromising their commitment to produce, market, and sell their products in environmentally sound ways.
Too often as their competitors have grown, the people and businesses that were instrumental in their success are forgotten or cast to the side. The world wide "seal" landscape is littered with distributors and agents who have been replaced by a direct factory representative. Flex-A-Seal, Inc. prides itself on its solid commitment to their partners in the field, be they agents, distributors or resellers. Loyalty like that is hard to find in this cut-throat environment.
Supplier Directory Categories
Flex-A-Seal, Inc. is also listed in these categories: