About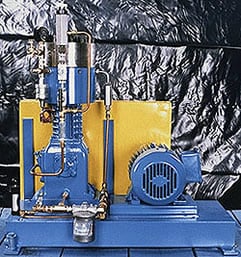 Fluitron, Inc. believes that the skill and energy of the people involved in a company determines the success of the company. The people at Fluitron are devoted to providing new and better-engineered products for the chemical and related industries and to serve their customers with integrity. They do not aspire to build the biggest company, but aspire to be the best company to buy from, to work for, to sell to, and to live near.
Fluitron has approximately 25 full time employees with a combined 150 plus years experience in the high-pressure industry. Most of its key people have been with Fluitron for more than 10 years. Fluitron's plant and offices are located about 30 miles northwest of Philadelphia, in Ivyland, PA. This site includes 16,000 square feet of manufacturing space.
Fluitron has an excellent machine shop, which allows the company to do practically all of its own machining. All engineering, assembly, and testing of its equipment are also done in its plant.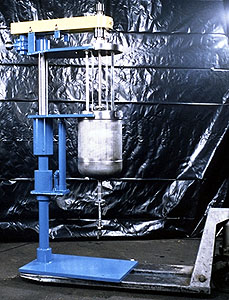 Fluitron is dedicated to complete customer satisfaction.
They have traveled the world in providing excellent customer service in countries such as Korea, Japan, Taiwan, China, South Africa, The Netherlands, England, Venezuela, Canada, India, Egypt and others. Engineers and factory technicians are available for a wide variety of after-sales services.
Products Include:
Diaphragm Compressors
Non-Lubricated Piston Compressors
Chemical Reactors
Pressure Vessels
Isostatic Presses
Supercritical Extraction Systems
Custom Process Systems
High-Pressure Syringe Pumps
Containment Cells
Supplier Directory Categories
Fluitron, Inc. is also listed in these categories: