Profile Home
About

FOCTEK
is a leading manufacturer of precision optical components located in Fuzhou China who is also fabricating CCTV lens, camera lens &machine vision lens. Foctek was ISO9001, ISO14001, ISO 13485 and IATF 16949 certified with SGS. We can also assemble the optical systems and test them for you.
Our production line covers Plano optics, Spherical optics, Crystals, and full capacity in cutting, polishing, coating and inspection. Such as: Spherical lens, Cylindrical lens, Prism, Mirror, Window, Filter, Polarizer, Waveplates, Crystals and so on. These optical components can be widely used in military, aerospace, medical and other fields. we owns facility of 17,500 square meters, include 2000 square meters clean room of class 10,000 for coating center, testing center and class 1,000 for lens assembly, and provides customers with precision Optical components, Polarization Optics, Laser Crystals, non-linearl crystals, Optical Lens Assemblies, optical systems and optical system solutions.
Foctek focuses on technological innovation which is a level high-tech enterprise in Fujian Province. We have established the R&D center, expert's workstations and public metrology service platform for optical products. We have built a joint laboratory about optical technology with Fujian Normal University.Today, FOCtek is working hard to create an environment with harmony, sharing, innovation, and development and providing customer satisfaction service with Quality Products, Competitive Pricing, On-time Delivery and Good Communications.
---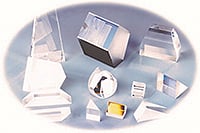 OPTICAL COMPONENTS

Plano Optics

Windows, Prisms, Mirrors, Filters, Beam Splitters
BK7, Fused Silica, CaF2, Silicon, Ge
Borofloat, Borosilicate, Sapphire, etc.

Spherical Lens
Special Shape Optics
By using special fabricating methods, CNC grinding and polishing machines, FOCtek offers the custom-made special shape optics.
---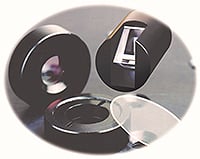 POLARIZATION OPTICS
Polarizer, waveplates, depolarizers, PBS
---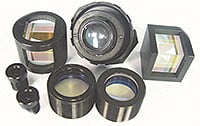 OPTICAL ASSEMBLIES
Lenses Assemblies
Optical assemblies (Prisms, Windows, filters, Beamsplitters, etc.)
Optics and Mechanical assemblies
Custom-Made Lenses and Optical Assembly
---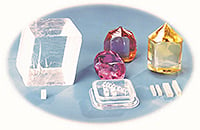 CRYSTAL COMPONENTS
Laser Crystals

Nd:GdVO4, Nd:YVO4, Nd:YAG, Ti:Sapphire etc.

NLO Crystals
E-O Crystals
Other Crystals
Technical Articles


Aspheric Optics
(Optical Components)
Spherical optical element refers to a constant curvature from the center to the edge of the element, and the surface is spherical; for aspheric optical elements, the curvature continuously changes... (
View Full Article
)