Profile Home
About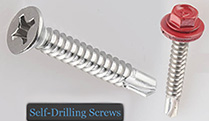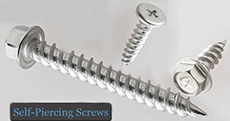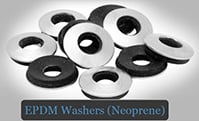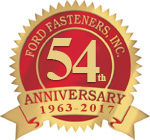 Ford Fasteners is happy to announce that it is celebrating 54 years of customer service. They are a distributor of industrial, self-drilling, self-tapping, cutting, self-sealing and sheet metal fastener screws. Ford Fasteners has a vast quantity of screws for immediate delivery.
We assemble EPDM (Neoprene) Bonded Sealing Washers to self drilling screws. Ford can also custom paint screws. Along with our products, we offer the following services: Head Painting, Neoprene and EPDM Bonded Sealing Washer Assembly, Plating, Custom Packaging & Labeling, Drop Shipping, Global Sourcing and Inspection.
Our commitment to quality and service is our #1 priority and we take pride knowing that Ford Fastener's parts are regarded as some of the best in the industry. Our investment in inventory, personnel and new machinery assures this commitment to provide quality products with the same day shipments at competitive prices.
Blanket orders will be accepted. Call today for further information.
Technical Articles


A Brief History of Fasteners
(Fastening and Joining)
Fasteners are a tool that quietly dominate our lives. Sometimes simple and sometimes complex, these unsung heroes make our world go round, and have been doing so for thousands of years. If you take a... (
View Full Article
)