About
The Oldest Family-Owned Plating Company in the U.S.
— FRANKE PLATING WORKS —
…Is second to none in electroplating metal finishing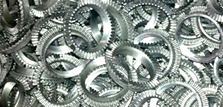 Our state-of-the-art electroplating shop is ready to do the metal parts plating you need in a variety of metals for strength, function, fit, durability, and cosmetic needs.
…is dedicated to servicing a wide range of industries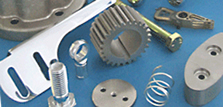 We're proud of our reputation for our success with plating jobs in a wide variety of industries, including electrical, automotive, military, and aerospace.
…is both ISO certified and Lockheed Martin certified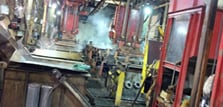 FPW conforms to industry accepted ISO production standards. We also can provide the processes available through Lockheed Martin certification.
…is your first choice for all plating project consulting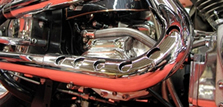 We develop strong, one-on-one relationships with our clients as we help them find the answers to their electroplating and electroless plating needs.
…is known for their amazing turnaround time and product flow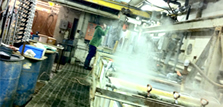 If you're looking at a sharp deadline for your plating needs, you can depend on FPW. Our clients return to us because of our consistency and speedy turnaround times.
…is on the cutting edge for PAPP (Prototype Work)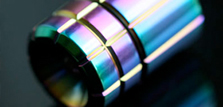 Engineers Warren Franke and Steve Summers have the knowledge and experience in metals and electroplating processes to assist you with your prototypes.
— Capabilities —
Standard capabilities include barrel processed. Items marked with an asterisk can also be rack processed.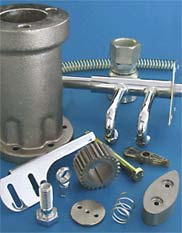 Bright Dip
Buffing & Polishing
Cadmium*
Chromates: Hex & Trivalent
Copper*
Decorative Chrome
Descale
Demag
Dyes
Electroless Nickel: Low, Medium
& High Phosphate*
Hard Chrome
Heat Treat
Manganese Phosphate*
Passivating
Pickle & Oil
Plating on Aluminum
PPAP
Stripping
Solid Film Lubricant
Tin Zinc
Xray Fluorescent
Wheelabrating
Waste Treatment
Zinc Phosphate*
Zinc*
Consulting & Service
Polish Copper Nickel Chrome on any die cast, aluminum, pot metals, and any other kind of metal
Supplier Directory Categories
Franke Plating Works Inc. is also listed in these categories:
Technical Articles

Electroless Nickle (.pdf)
(Coating Services and Finishing Services)
The Metal Finishing Suppliers' Association (MFSA) is a trade association of companies and individuals involved in supplying, chemicals, equipment, technology, and solutions to the surface finishing... (
View Full Article
)