About
For over 60 years, some of the largest, and some of the smallest corporations in America and Europe have sought GEMCO's advice, and used their skilled craftsmen to manufacture their component parts. They don't give up on a challenging part, and that perseverance is what has made the difference for many of their customers' products.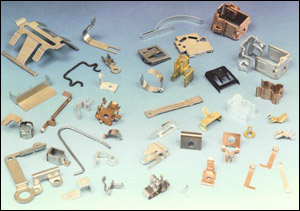 GEMCO, an ISO 9000:2000 Registered Company, manufactures precision Metal Stampings and Wire Forms in a new 40,000 sq. ft. facility. All tooling is designed and manufactured in-house using the latest in CAD systems and machine tools, including Wire EDM. Part design assistance is offered to assure the most cost effective manufacture of Customer's components. While GEMCO's design and manufacturing methods are tied to the latest technology, their craftsmen have their feet embedded in Yankee ingenuity and know how.
Quality is a term used with great frequency in the component parts industry. At GEMCO, they've come to understand and respect this term, and they know that if you're going to use it, you have to be able to back it up.
GEMCO believes that producing component parts is half science, and half art. When you've developed both, you've fulfilled a real need. At GEMCO, a customer's needs are the function of their business they work on every day.
Supplier Directory Categories
Gemco Mfg. Co., Inc. is listed in these categories: