About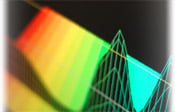 Specialty Organic
Chemical Manufacturer
Acetylenes
Silanes
Scales
Grignards
R&D through Pilot and Production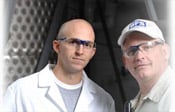 High Quality Bulk Inorganic Chemical Manufacturing
Specialty Salts and Solutions
Ultra Pure Salts,
Custom and Anhydrous Materials
Manufacturing Kilos to Truckloads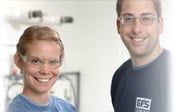 Analytical Reagents
Organics and Inorganics for Research
Specialty Chemicals
Customized Bulk
Process Chemicals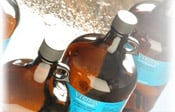 Applied Chemical Technologies
For Innovative Applications
Process Chemistry
Our Proprietary Technology to
your Specifications
Kilos / Hundreds of Kilos /
Metric Tons
At GFS, chemists and technicians can connect to a single company with manufacturing resources in all key areas of chemistry. Customers rely on us for our problem solving ability. Our proven technologies, technical expertise, engineering excellence and attention to detail allow us to work hand-in-hand with our customers every step of the way – from startup to commercialization.
GFS technology and products have kept us steps ahead of the industry's ever-changing chemical needs. GFS Chemicals began when Professor G. Frederick Smith started producing perchloric acid in a small factory in Columbus, Ohio. Since then, GFS has grown to become a leading producer of specialty chemicals with performance-proven technologies for laboratory, analytical, scientific, research and development, pilot scale production, and manufacturing applications.
MANUFACTURING
Product performance starts with manufacturing. Our state-of-the-art production facilities in Columbus, Ohio, coupled with our innovative manufacturing expertise, allow us to produce the quantity of superior-quality chemicals you need. Whether your procedures or processes call for liters, grams, kilograms or metric tons, GFS can deliver the exact quantity of chemical you need– on time, just-in-time, every time.
QUALITY
GFS is an ISO 9001-2008 certified company. Our quality control team guarantees product consistency from lot to lot. We guarantee our products to meet the quality standards that we publish, and ship a Certificate of Analysis and a Material Safety Data Sheet (MSDS) with every order.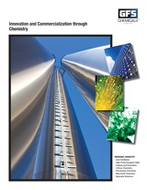 Inorganic Brochure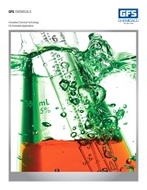 Corporate Brochure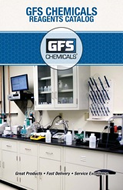 Mini Reagents Catalog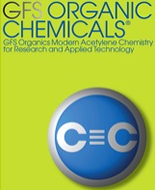 Organic Catalog
Supplier Directory Categories
GFS Chemicals, Inc. is also listed in these categories:
Technical Articles


Cerium Chemistry
(Chemicals and Raw Materials)
GFS offers all literature electronically or in print form. You can download them below. If you would like to request a paper catalog, click here and complete the form. REQUEST A PRINTED CATALOG If you... (
View Full Article
)