About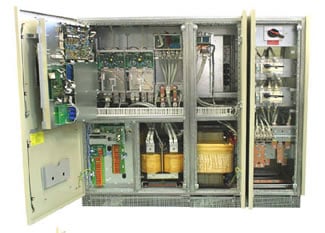 Globalization offers many opportunities. But it also makes us vulnerable. Even small disruptions can bring production to a standstill. A constant and high-quality power supply is therefore an important basis for the functioning of the modern, networked world of industry and business.
GUTOR specializes in uninterruptible power supply (UPS) systems. Their objective is to offer reliable quality products with high technological standards as well as excellent customer service. UPS complete solutions from GUTOR are intended for critical usage in industry, particularly in the oil and gas, petrochemical and chemical industries, as well as in conventional and nuclear power stations.
These energy suppliers require very high-quality energy themselves, in order to ensure the availability of their infrastructure. It is only in this way that they can remain competitive and guarantee companies a functioning power supply internationally. GUTOR is one of the leading manufacturers of UPS systems for industry. As part of Schneider Electric SA, GUTOR is among the largest UPS companies in the world. The company's head office is in Wettingen, Switzerland. There are also branches in all important regions of the world. Regional presence and an international network of business partners guarantee reliable services. Long-term.
GUTOR has a wide customer base. These range from owners and operators of important industrial plants to well-known general contractors and technical advisers. The company supports customers not only with regard to technical solutions for UPS system but also with sustainability in customer service. It is only in this way that GUTOR can fulfill requirements that are becoming increasingly varied and complex. This is how individual customer needs are met. Logistical flexibility plays an increasingly large part. The markets are changing in the context of continuing globalization.
GUTOR adapts itself to new conditions. Wherever a requirement arises, support options are tested and deployed. This may be through new business relationships with local partners or by setting up their own branches. Partnership is impossible without customer contact. GUTOR strives for long-term business relationships where both sides can develop positively and which are based on optimum value for money. Therefore, customer contact is important to GUTOR, even where no project is being run.
Supplier Directory Categories