About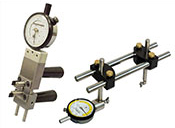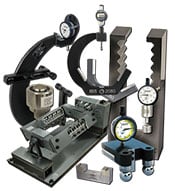 Gagemaker, LP, a Houston based manufacturer of precision inspection equipment and measuring devices for the Quality Control industry, is recognized as a leader in the fields of gage calibration, thread diameter measurement, API and premium thread inspection, and large diameter measurement.
Gagemaker products are used in many industries worldwide. Principal customers include oilfield equipment, and automotive manufacturers, as well as general machining companies. The company believes very strongly in the quality and reliability of its products, and most importantly in being responsive to its customers' needs and requests.
The employees include a highly trained staff of engineering, sales, and manufacturing specialists who are committed to maintaining the highest level of quality product design and production. Our designers and engineers hold several patents for gage designs and gauging processes. The investment in extensive research and development based on customer needs has heightened the company's growth.
Gagemaker continues to introduce new innovative products to the market place. It is their experience that if one customer has a particular problem or need, then it is almost certain that there are several other customers with the same or similar requirements. This philosophy has made Gagemaker the company that it is today. Dedicated to solving the problems of its customers and offering solutions that benefit all of industry.
Supplier Directory Categories
Gagemaker L.P. is also listed in these categories:
Technical Articles