About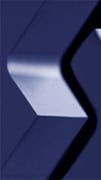 The General Carbide Tradition
Founded in 1968,General Carbide produces a broad range of tungsten carbide preforms and blanks that are used for wear, cutting and metal forming operations in a variety of industries around the world. They are recognized for their diversity of material grades and specialty products that consistently meet your material and dimensional specifications.

Independently owned and operated, they have three manufacturing plants in the United States that serve an international customer base. They believe in continually investing in their people, equipment and technology to fully meet your needs with unmatched efficiency and skill.

They Make the Grade
General Carbide has a broad range of tungsten carbide grades and the tightest specs in the industry, which allows them to produce high-quality grades matched to your most exacting requirements.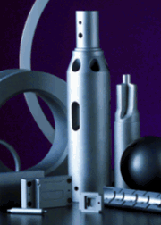 Their tungsten carbide grades use cobalt binders ranging in concentrations from 3% to 30% and offer nominal particle sizes from 0.55 microns to 10 microns. The superfine carbides are exceptional for applications requiring sharp edges, high toughness and abrasion resistance.

They are a major producer of nickel carbides for environmental conditions where corrosion, oxidation and wear push your tooling to the limit. They maintain the purity of these carbides through a dedicated nickel room and manufacturing processes that eliminate the potential for contamination.

From their numerous grades, they make preforms with diameters up to 16.0 inches and flat stock as thin as 0.030 inches. Whether simple or highly complex, their preforms meet your specifications and minimize stock removal.
Supplier Directory Categories
Technical Articles