About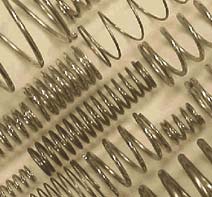 Gifford Spring Company is an award-winning team of talented individuals dedicated to manufacturing coiled springs, flat springs/stampings, wire forms and hooks that consistently exceed their customers' expectations. They are your source for unequaled precision and quality.
Gifford is a family owned corporation, proud of more than twenty years of performance excellence. They provide everything you'd expect from a family-run business - service, quality and caring.
The company will make one spring or millions with the same commitment to excellence. Their dedication and outstanding results have earned them "preferred supplier status" with many of their customers.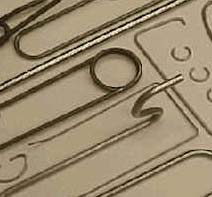 The experienced Gifford Spring Company staff can assist with custom product design and re-design. They work with you from concept to manufacturing to quality control and all the way to special packaging.
Capabilities include: hand winding or hand forming small quantities of intricately designed parts; automatic CNC machines for faster setup and closer tolerances; hand operated or automatic grinding; cost-effective solutions to your spring requirement challenges.
If you have a concept, blue print or sample, Gifford Spring Company will enjoy the opportunity to assist you.
Supplier Directory Categories
Gifford Spring Company, Inc. is also listed in these categories: