About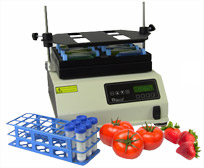 Glas-Col is the world's leading manufacturer of laboratory products and industrial heating and mixing technology. The combination of modern facilities, and highly trained personnel, keep Glas-Col on the leading edge of technology for pharmaceutical, biotechnology, semiconductor, industrial, and the research & development industry.
Ongoing product development, using state-of-the-art manufacturing concepts and materials, is one of the key ingredients to Glas-Col's continued success in meeting our client's application requirements. With over 70 years of experience Glas-Col is also capable of meeting the needs of researchers and scientists. Our laboratory equipment and industrial products are backed by our excellent service, support and technical know how.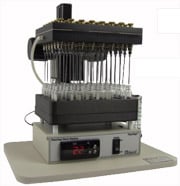 Glas-Col is an ISO certified company and has maintained this certification for fourteen straight years. Our goal is to provide quality laboratory equipment, safety accessories and industrial products which will provide you, the customer, repeatable, reliable, results.
Our industry specific memberships include the Laboratory Products Association (LPA), Semiconductor Equipment and Material International (SEMI), National Association of Manufacturers (NAM) and Indiana Manufacturers Association (IMA). For more information on these organizations please visit their website:
www.lpanet.org | www.semi.org | www.nam.org | www.imaweb.com
Supplier Directory Categories