About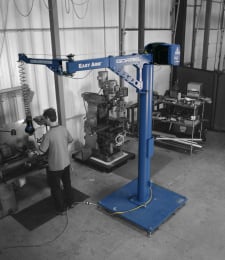 As an innovator and leader in the enclosed track work station crane industry, Gorbel® provides a wide variety of overhead handling solutions that handle loads from 50 lbs. up to 40 tons. Our work station crane systems include ceiling mounted bridge cranes and monorails, free standing work station bridge cranes, Cleveland Tramrail® patented track systems, Tarca® systems, work station jibs, and articulating jib cranes. We've added gantry cranes, light capacity jibs (Pivot Pro™), Tool Solution Jibs and Intelligent Assist Devices (G-Force® and Easy Arm™). We are also a leading manufacturer of high-performance manual and motorized I-beam jib cranes.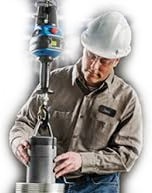 Our overhead handling products are sold through an extensive network of distributors across North America and in major markets throughout the world. These distributors are carefully selected, so that we can be sure our products are sold only through experienced, knowledgeable sales people as committed to customer service as we are.
Gorbel has over 30 years experience providing overhead handling solutions to customers in a wide range of industries. We have a comprehensive line of Crane Technology products, including work station bridge cranes, patented track cranes, I-beam jib cranes, gantries, and work station jib cranes. We also have an exciting line of Ergonomic Lifting products, featuring our G-Force® Intelligent Lifting Device and our Easy Arm® Intelligent Lifting Arm. Our newest line, Tether Track Fall Arrest Safety Systems, provides a turn-key fall protection solution that exceeds OSHA safety standards.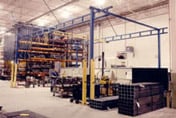 We pride ourselves on providing high quality products and quick deliveries, backed by an experienced customer service department and supported by an international network of knowledgeable distributors. Contact us today and we'll work with you to find the best overhead handling solution for your unique application.
Supplier Directory Categories
Gorbel Inc. is also listed in these categories:
Technical Articles