About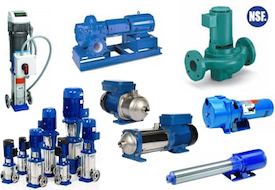 According to the American Water Works Association, average daily residential water use in the United States is 27.4 billion gallons. This domestic water is used for everything from lawn irrigation to cooking, cleaning and plumbing. By that account, it's clear that water is essential to homeowners who take great pride in maintaining and improving their homes.
A consistent supply of water requires reputable, reliable and high quality pumps. Xylem's Goulds Water Technology (GWT) brand pumps are engineered, tested and assembled to meet these homeowner needs with pride in craftsmanship.

DESIGNED FOR DECADES OF TROUBLE-FREE OPERATION
Xylem's passion for solving domestic water challenges begins with innovative pump concepts, design and engineering work at the company's facility in Seneca Falls, New York. As part of the design process, engineers explore virtually every possible use of these highly technical devices. Using 3-D software and advanced CAD simulations, they examine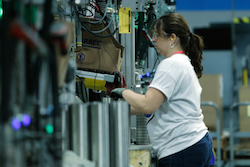 how the pumps will behave in scenarios ranging from normal everyday domestic water use, to rare or extreme water-related situations, as in the event of a drought that causes dry running conditions, or from abrasives such as sand.
Additionally, expertise in residential applications, including water pressure, wastewater and irrigation, enables Xylem engineers to design GWT pumps to last for decades with progressive technologies. Materials, such as cast iron, engineered composites and stainless steel ensure exceptional durability over time. Prototyping supports identification of design enhancements that address considerations ranging from geography and climate, to adverse system conditions.
Supplier Directory Categories