About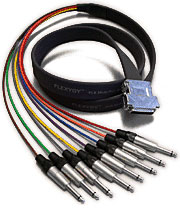 HAVE's Professional Product Sales division is one of the longest and largest full-line stocking distributors of Canare cable products in the United States. HAVE's Guild Cable shop hand-assembles our own full professional line of HAVEFlex™ Audio Cable Assemblies, featuring Microphone Cables, Line Level and Interconnect Cables, Balanced Audio Patch Cables, Insert Cables, Y Cables, AES/EBU Digital Audio Cables, Multichannel Audio Snake Cables, and Speaker cables. Also our innovative line of FLEXYGY™ Audio Cable Assemblies, featuring exclusive and innovative FLAT and flexible FLEXYGY™ 8-Pair Audio Snake cable assemblies, and our ultra-flexible FLEXYGY™ single pair Microphone and Line Level cables. And our own PROFlex™ Video Cable Assemblies, featuring Broadcast Composite Video Cables, Video Patch Cables for Patch bays, Component Video Cable, RGB Cables, S-Video Cable, and VGA Cables. Need Custom Cables? Send us your specs or let our design engineers build your custom cable assemblies! All made in our Guild Cable shop with the highest quality audio cable, digital audio cable and audio connectors, or the highest quality pro video cables and video connectors.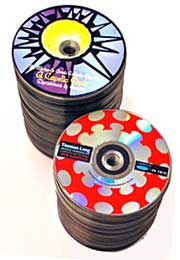 Our MultiMedia Services division's experienced and knowledgeable staff offers personal service for CD Manufacturing and CD Duplication, Audio CD Duplication, CD Replication, CD ROM Replication, DVD Duplication Services, DVD Replication, Blu-ray Replication, Blu-ray Duplication, Blu-ray Authoring, Video to DVD transfer services, Video Tape Duplication and Audio Duplication. Need more? HAVE excels at DVD Authoring Services, DVD Mastering, CD-Rom Presentation Mastering, Video Editing Services, Digital Video Editing, MPEG Encoding, Digital File Delivery, Streaming Media, Podcasting, Digital Rights Management, Macrovision Copyright Protection, International Standards Conversion, and MORE! How about DVD Packaging, CD Packaging, Custom CD/DVD and Video Packaging, Graphic Design and Printing Services.
HAVE's Fulfillmentwarehouse.biz division is the business partner you can count on to fulfill your orders, ship your packages, and free you to grow, market, and run YOUR business. Fulfillmentwarehouse.biz features include, JIT Inventory Management, bar-code compliant product receiving, picking, packing, and carrier processing, web-based iFAST administrative, inventory, and reporting rights for you, hard-line fulfillment as well as digital or document product fulfillment, e-commerce web design and hosting services, e-commerce shopping cart integration, multiple format fulfillment with hard-line and digital content delivery in the same order, streaming media fulfillment, podcast fulfillment, and more!
Supplier Directory Categories
HAVE, Inc. is also listed in these categories: