About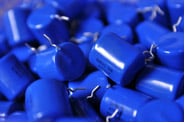 We'll Make it Easy!
HVR Advanced Power Components, Inc. provides cost-effective, engineered solutions for high-stress resistor applications.
The HVRAPC family of non-inductive ceramic resistor products spans a wide range...from the tiny RL/RT type all the way to their multi-megajoule custom assemblies. Chances are that one of their unique, engineered solutions will fit the bill. HVR will utilize their decades of experience and unique materials approach to engineer a low cost application-specific solution.
Their wide range of solid composition resistors inherently provide:

High Voltage Solutions
High Peak power
Non-Inductance

Application areas: Power Conversion, Industrial, T&D, Research, Automotive, Medical and Military. From one-watt to megawatts, HVR can do it!

HVR's top priority is to eliminate hassles; here are the policies they practice to achieve this goal:

Custom Engineered Solutions
Cost Effective Execution
Guaranteed Performance & Reliability
Worldwide Customer Support
HVR is committed to renewable energy solutions; they manufacture innovative resistive technology for turbine, solar and power conversion applications, and are proud members of SEPA, ACORE and AWEA.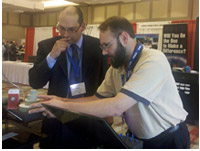 Take a look at what they have to offer, then call or e-mail them with your requirements. They promise to make it easy!

Company:
HVR Advanced Power Components, Inc. is an affiliate of HVR International Ltd., the major world-wide supplier of ceramic-carbon resistors since 1963. Based in Jarrow, northeast England they maintain world quality standards in their ISO-9002 certified factory. HVR Advanced Power Components, Inc. was established in 1993 in the USA, to provide expanded support and a broader product range to their customers.
Supplier Directory Categories