About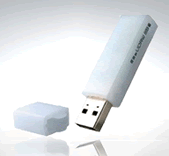 Hagiwara Sys-Com Co., Ltd. is a widely recognized company that has focused on the development of high quality and innovative semiconductor memory applications since 1971.

Initial efforts involved the development of expansion memory and peripherals for personal computers, servers and industrial computers. In 1995, HSC was quick to identify the possibilities for flash memory and have since focused its efforts on developing both industrial and consumer flash memory applications.
In February 1996, Hagiwara Sys-Com US Co., Ltd. (HSC-US) was established in California. Bridging the gap between Japan and the United States, HSC-US has been providing hardware vendors, software developers and industrial manufacturers with sales and technical support while watching the consumer market for possible new trends.
Please check our website regularly for new release information and specifications.
Hagiwara Sys-Com Co., Ltd. will continue its relentless quest for quality and passion for product development in order to offer the most appropriate flash storage based solutions to the customer.
Supplier Directory Categories
Hagiwara Sys-Com Co., Ltd. is also listed in these categories: