About
Looking for the right seal for your application?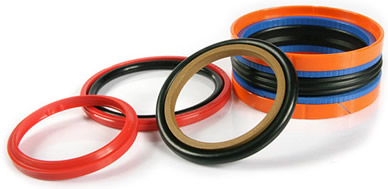 Hallite is a leading manufacturer and distributor of hydraulic seals and fluid power hydraulics, as well as wiper seals and other custom high-performance gaskets, rubber and plastic parts.
Hallite Seals International are an ISO 9001 accredited manufacturer and provider of Hydraulic and Pneumatic Seals and sealing solutions to the global fluid power industry. We operate in all five continents of the world, and work with a number of major international companies - renowned for their commitment to engineering excellence.
For over 100 years Hallite Seals International has been at the cutting edge of fluid power technology, manufacturing a wide range of rod / gland, piston, and static seals, as well as support and bearing components, for technically challenging applications, from a wide range of materials which include Polytetrafluoroethylene (PTFE), Polyurethane (AU), nitrile rubbers (NBR) and Fluoro-elastomers (FKM).
Supplier Directory Categories
Hallite Seals International Ltd. is also listed in these categories:
Technical Articles


Storage of Seals
(Seals)
Most polymeric items including vulcanized rubber and other elastomers tend to change their properties during storage and may become unserviceable. This may be due to hardening, softening, cracking,... (
View Full Article
)