Profile Home
About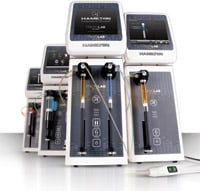 Hamilton Company specializes in the development, manufacturing and customization of precision measurement devices, automated liquid handling workstations, and sample management systems. Hamilton's processes are optimized for quality and flexibility. Whether it's a custom needle with a quick delivery time frame, a special length pH sensor, or a comprehensive solution to fully automate your assay workflow, trust that Hamilton products will always meet your needs.

Hamilton Company has been a leading global manufacturer for more than 60 years, with headquarters in Reno, Nevada; Franklin, Massachusetts; Timi?oara, Romania; and Bonaduz, Switzerland; and subsidiary offices throughout the world.

From their inception, Hamilton has served the scientific community with fairly priced, quality products. Their extensive range of innovative products, ranging from analytical syringes to robotic sample processing instruments, is used in analytical, biotechnical, clinical, and industrial settings worldwide. Through technological advances and skilled workmanship, they have evolved with these markets in order to provide the highest quality products for increasingly complex and diverse applications.


Their expanded product offerings include: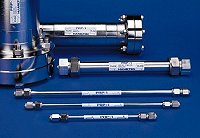 Syringes and Needles
Pipettes
Valves and Fittings
Diluters and Dispensers
Sample Processors
Electrochemical Sensors
HPLC Columns
OEM Components
Hamilton's lifelong commitment to precision, accuracy, and quality has earned them ISO 9001 certification for all of their products worldwide.