About
Project Cost Management for Heavy Civil / Infrastructure, Mining, Oil & Gas, Environmental, Utilities, STO, and Industrial
Hard Dollar's award-winning Project Cost Management (PCM) solution creates cost confidence and profits. Increased visibility, standardization, automation, and control over project costs is achieved through HD estimate creation, time sheet entry, productivity management, and project analysis. HD also includes real-time resource and cost loaded scheduling integration with Primavera® and Microsoft® Project.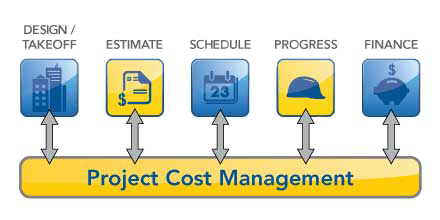 Project Cost Management centralizes cost and productivity for capital projects.
Owners, EPCMs, and contractors rely on Project Cost Management to build cost model estimates, measure progress, and forecast completion.
Project Cost Management leverages real time integration with design, scheduling, and ERP solutions that enable expedited decision making to drive business profitability.
Solution Results
HD Project Cost Management reduces the time it takes to build, plan, deliver, and forecast cost and productivity by over 300%, while increasing profits by 15% plus.
Results are achieved by expediting centralized cost and productivity project information. Communication is accelerated with critical KPIs to project members throughout the enterprise, including: estimators, project controls, procurement, schedulers/planners, finance, CFOs, CEOs, and other capital project stakeholders.
Supplier Directory Categories
Technical Articles

Case Study: Aiken Group
(Business Applications)
Because the company was split over different engineering sectors, it was difficult to define a clear and consistent bidding process, particularly with the use of Excel spreadsheets. Each project had... (
View Full Article
)

Case Study: J.S. Redpath Limited
(Business Applications)
Redpath needed to strengthen and streamline its project management functionality from estimating through project measurement. The company was using an outdated estimating software as well as... (
View Full Article
)