About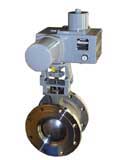 Beck manufactures electric actuators for industrial control valves and dampers. Beck valve and damper drives are designed for continuous modulating control, and suitable for difficult industrial environments typical of coal-fired utilities, industrial powerhouses, steel mills, cement plants, paper mills and chemical plants. Available features include built-in positioner electronics with available HART communications capabilities, live torque measurement, position indication, and diagnostics. All models are weatherproof and explosion-proof actuators are also available.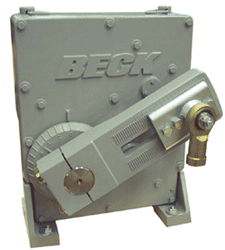 Harold Beck & Sons, Inc.'s Products Include:
Damper Drives

Quarter-Turn Valve Drives

Linear-stroke/Globe Valve Actuators

Burner Tilt, Fluid Drive and Gate Damper Actuators
Download their NEW Product Catalog.
Supplier Directory Categories
Technical Articles

FEEDWATER VALVE SPEED REQUIREMENTS:
(Valve Actuators and Positioners)
All boilers require feedwater flow control to make up for the steam that leaves the boiler. Most boiler designs use a steam drum, which is where the feedwater flow enters the boiler and where the... (
View Full Article
)

Key to Plant Optimization
(Linear Actuators)
A quality feed coproduct is vital to the success of an ethanol plant, therefore attention paid to critical sections in the distillers grains drying process is of utmost importance. As in any... (
View Full Article
)