About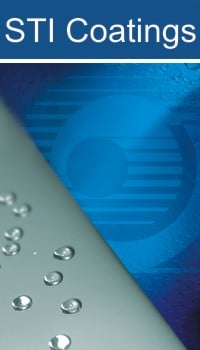 Hartchrom Incorporated is one of six chrome plating and surface finishing operations within the Surface Technology Division of AFG, Arbonia Forster Holding, headquartered in Arbon Switzerland. With facilities in Switzerland, Germany, France, China and the U.S., the Hartchrom group brings a true international presence to the market and services a broad customer and industry base. Their customers include some of the most widely recognized leaders in the print, pulp & paper, thin film & foil, plastics & composites, food, power generation, aeronautics, automotive, defense and many other industrial sectors and markets.
Hartchrom Incorporated is located in Watervliet NY and occupies over 30,000 square feet of manufacturing floor space. The company has unparalleled chrome plating capabilities and capacities with two plating tanks that are 12 feet long, 4 feet wide and 40 feet deep and their newest facility with a plating tank that is 8 feet wide, 8 feet long and 36 feet deep. Three overhead cranes serve these tanks with a lift capacity of 35 tons. They also can provide chemical stripping of chrome, electro-cleaning and electro-polishing in 48 inch diameter, 40 feet deep tanks to supplement the plating processes. Whether your requirement is for outside diameter (O.D.) plating or inside diameter (I.D.) they can handle most any requirement.
Post chrome hydrogen embrittlement relief is performed in two 30 foot deep electric pit furnaces. In addition, Hartchrom, Inc. also provides chrome plating services for smaller items in four tanks that are 7 feet long, 4 feet wide and 5 feet deep and heavy manganese phosphating in tanks of the same size. Lift capacity over these tanks are up to 1 ton. Lastly they offer the application of dry film lubricant for a range of components from those that would fit in the palm of your hand up to 30 feet in length and 80 inches in diameter.
Hartchrom certifies all chrome plating work to AMS 2460, heavy manganese phosphating to MIL-DTL-16232 Rev. G, dry film lubrication to MIL-PRF-46010 and all of their furnaces are certified to AMS 2750. All facility control devices and measuring equipment are maintained within their calibration program and all chemistry is analyzed daily, weekly or monthly to insure proper chemical make-up and to identify potential contaminants to prevent process failures and insure the quality level of their services.
Hartchrom Incorporated's management team has over 120 years of experience in electroplating, surface finishing and manufacturing. Their workforce is comprised of skilled trades people that are provided with continuous training to maintain the most up to date knowledge of all related technologies and process innovations. Their active R&D department collects and analyzes customer feedback from all of the Hartchrom facilities so they can collectively meet their main objectives of solving their customers surface finishing issues and making them successful in their respective industries.
We Speak Hartchrom ®
Supplier Directory Categories