About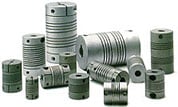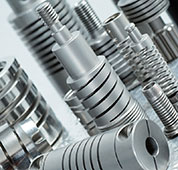 The HELI-CAL® Flexible (Beam) Coupling was conceived in 1958 when George Sabadash developed the concept and method of producing the HELI-CAL Flexure as a single piece flexible coupling/coupler. After receiving a strong response from a news release, George realized he had created a useful and needed product. Ivan Moore, Charlie Romero and Charles Merrell joined with George to build a company to manufacture and market this new and unique product.

PRODUCTS
HELI-CAL® Products Company, an MW Industries company, has over 50 years of experience designing and producing Flexures for use in products ranging from encoders to spacecraft. Helical's many products are cost-effective and versatile. Here is a brief overview of the many variations of HELI-CAL Flexure products that can be used to control mechanical movement.

ENGINEERING
HELI-CAL® Products Company, an MW Industries company, has in-house applications engineers to assist in your selection of a coupling/coupler, design of a custom coupling, or supplying a sample coupling for testing in your application. You are invited to take advantage of Helical's design and application engineering expertise. Not only can the flexible sections of Helical couplings and U-Joints be altered to accommodate various torques and misalignments, but an infinite number of attachment designs are also available. The net result is often a reduction in total number of parts and lower system costs. A consultation with our Helical factory engineers is at "no charge."

APPLICATIONS
Each 'Flexure Fact' tells the story of an engineering project where Helical's Application Engineer(s) worked together with a customer to find or design a coupling, spring, or u-joint that would meet the requirements of their project. The majority of the applications required special configurations, materials, end attachments, or other specifications; while for a few applications, one of our standard products was the most appropriate.
Supplier Directory Categories
Technical Articles