About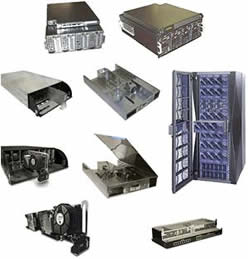 Herold Precision Metals is a privately owned and operated custom precision sheetmetal fabricator with over 25 years of experience located in White Bear Township Minnesota. HPM is ISO 9001:2000 certified and operates state of the art equipment out of a 100,000 sq. ft. facility with 100 employees.
As a leader in the precision sheetmetal industry HPM is known for rapid prototyping, quick turn production, quality work, and excellence in engineering support.
Industries Served
HPM proudly serves a diverse customer mix from the following industries: OEM, telecommunications, gaming and entertainment, self service machines, (ATM, lottery, vending, ticket) computer networking/communications, flat screen TV, medical, military/defense, scientific test and measurement, retail fixture, security and surveillance, heating ventilation & air conditioning (hvac), window and door, printing equipment, packaging equipment, conveying equipment, and construction/agriculture equipment.
Capabilities
At HPM their core capabilities include sheetmetal laser cutting, turret punching, brake press forming, welding (spot, arc, mig and tig), hardware installation and value added electro-mechanical assembly. Their core competency is manufacturing sheetmetal enclosures and assemblies.
HPM's philosophy of using state of the art equipment combined with a disciplined approach to quality control delivers cost effective sheetmetal components and assemblies to their customers. They use name brand sheetmetal equipment from leading edge manufacturers, which include Amada, Mitsubishi, Strippit, and Haeger.
Last year HPM fabricated over 6.5 million pounds of sheetmetal. They work with a variety of raw materials including: steel, stainless steel, and aluminum.
HPM utilizes FabriWIN, Solid Works, Pro-E and AutoCad to import your computer designed files. They use customer supplied 3-D solid models in their original native format to support their manufacturing cells in support of customer builds. Having this capability dramatically improves production throughput by reducing operator set up times on the floor.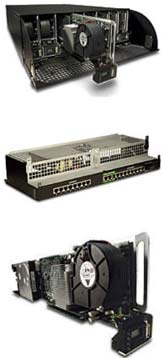 HPM has a dedicated pre-production Quick Turn Prototyping Cell to compress new product development schedules and help customers get their products to market quickly.
Certifications.
ISO 9001:2000 Certified
RoHS Compliant: Electrical and Electrical Equipment - In an effort to support their customers and supplier base, HPM has committed to RoHS compliance. Pursuant to this effort, HPM will help their manufacturers as well as their customers manage and comply with RoHS green initiatives.
ITAR Registered: Exporting of Military Components and Assemblies - This registration ensures their US military customers that HPM is a responsible supplier and understands the federal regulations controlling exports of defense articles.
"Our mission is to be a world class fabricator of precision sheet metal componentry and assemblies serving high technology markets. We are committed to complete customer satisfaction in the areas of quality, cost, delivery and customer service."

HPM is Growing
HPM recently expanded their facility from 80,000 sq. ft. to 100,000 sq.ft. adding 20,000 sq. ft. of value added electro mechanical assembly area. HPM is growing and has consistently invested in its facility and new state of the art equipment to meet the needs of their customers.
Supplier Directory Categories
Herold Precision Metals, LLC is also listed in these categories: