About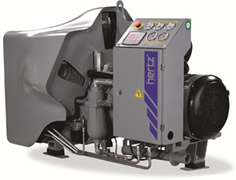 Hertz Kompressoren is an international company with global presence engaged in designing, manufacturing and sales of air compressors and compressed air equipment.
Hertz Kompressoren is always striving to create and manufacture products of the highest quality, yet at a reasonable price for worldwide customer satisfaction. We offer creative, sophisticated, yet pragmatic solutions to our clients for their many challenges.
Hertz Kompressoren was founded in Germany before expanding across Europe and then worldwide.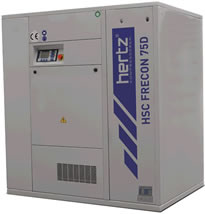 Compressors
Hertz offers the most complete range of all of compressors with proven quality and years of exceptional experience and know-how.

With time proven quality, Hertz Rotary Screw Compressors provide highly efficient solutions for many compressed air applications. Hertz Kompressoren products are designed to supply long lasting years of efficiency, built to quality standards, and suit every application's needs.
Every piston compressor model is equipped with an exclusive Hertz Compressor block, constructed with the strongest materials and each compressor ensures exceptional performance, efficiency and long lasting maintenance life.
Supplier Directory Categories
Hertz Kompressoren is also listed in these categories: