About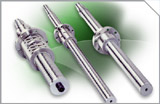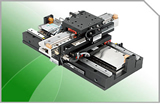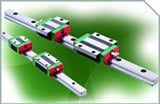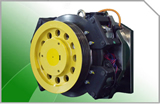 HIWIN is a combination of Hi-tech WINner. This means, "You are a Hi-tech WINner with us."

As you incorporate our product within your applications, you will realize the uncompromising value and leading technological advancements available through Hiwin.

Beside this, we also take pride in our industry's acknowledgments of our innovative technology. The principle of providing our customers with greater value through technological advancements and enhanced global competition is the foundation that supports Hiwin's plan to be the leader in hi-tech industry.

HIWIN has become a well-known brand with patents registered in over 34 countries including the US, Japan, the European Union, and more.

Hiwin Technologies Corp. is professionally engaged in the innovation and the manufacturing of ballscrew and motion control components. Always regarding "Professional Excellence, Working Enthusiasm, and Enterprise Responsibility," as our management philosophy since Hiwin has established, we strive for meeting with the demand of all fields.

In order to establish the environmental protection and the occupational health & safety as systematization, Hiwin emerges the concept of environmental protection and occupational health & safety into the decisive processes of innovation, manufacturing and service of products, adoption of raw material, and abandonment of waste material. Also we will keep continuous improvement upon them to take up our responsibility of the prevention of pollution, the reduction of waste material, the saving of resources and energy, and the protection for employees' health & safety.

Hiwin will make all employees comprehensively understand and keep on the execution of our environmental protection and occupational health & safety policy through the internal audits and continuous training. Besides, Hiwin will convey this policy to those, who work or stand for the organization to work, through suitable media to let all relative organizations realize Hiwin's definite determination upon the management of environmental protection to the earth and occupational health & safety for all HIWIN employees.
Supplier Directory Categories
HIWIN Corporation is also listed in these categories:
Technical Articles

High Performance Linear Motors
(Linear and Rotary Motion Components)
This paper is an overview of the different types of linear motors available, including their principles of operation, history of development of permanent magnets, design methods for linear motors and... (
View Full Article
)