About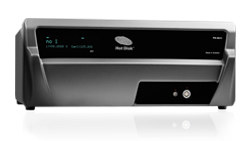 Hot Disk AB was established in 1995, based on three decades of acknowledged research by Dr. Silas E. Gustafsson and his group at the Dept. of Physics of the Chalmers University of Technology in Gothenburg, Sweden. Today Hot Disk AB is an independent company dedicated solely to facilitating its clients' thermal transport property measurements. It develops, designs, sells, installs and services highly flexible yet fully integrated instruments with aligned sensors for ascertaining thermal conductivity, thermal diffusivity and specific heat capacity.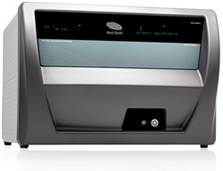 Products
The Hot Disk TPS 2500 S, TPS 1500, TPS 500 S, TPS 500 and the TPS 2500 S Dual are scientific instruments for determination of thermal conductivity, thermal diffusivity and specific heat capacity of solids, liquids, powders, pastes, foams as well as laminates in a nondestructive manner.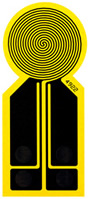 The instruments can be customized according to your wishes, and additional functionality is easy to add as interest arises. Hot Disk's approach with recurrent software up-grades ensures low maintenance costs and up-to-date instruments for many years to come. Depending on the instrument model chosen, currently up to nine software modules are available, including: Isotropic Standard, One-Dimensional, Anisotropic, Slab, Thin Film, Specific Heat Capacity, Structural Probe, Low-Density / Highly-Insulating and Automatization modules. Along with the unique Hot Disk sensors, available in a range of sizes and three different materials, the TPS line of instruments likely constitutes the world's most flexible system for analysing thermal properties.
For a survey of the performance and range of these products, please refer to the Hot Disk AB web site.
Supplier Directory Categories