About
Hydrofarm is the nation's oldest and largest wholesaler and manufacturer of hydroponics equipment and high-intensity grow lights.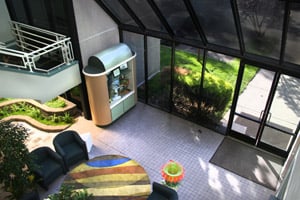 We recently celebrated our 35th year in business, and as part of our commitment to continuing to be the number one wholesaler of horticultural products, we added over 100,000 square feet to our total distribution capacity. This means that wherever your retail business is in the country, we can usually get your order to you in two days or less from one of our six nationwide distribution centers. We also extended our hours of operation, making sure our knowledgeable and friendly customer service representatives are available between 9am and 6pm PST. We know how important it is to actually reach a real person when you call a business, and with Hydrofarm, you will.
Committed to Wholesale
Whether you're new to Hydrofarm or a long-term customer, you may be curious about why we remain committed to remaining a wholesale-only vendor. It may seem limiting for us only to sell to retailers, but we are here to serve our buyers, not compete with them. Unlike some of our competitors, we don't even operate retail stores. The only way for the general public to buy Hydrofarm products is through retailers like you. We're here to support your growing business 100% of the way.
Hydrofarm Quality
Our products incorporate only premium quality components, and our professional-grade hydroponics and UL-listed lighting fixtures give you years of dependable service. We've enhanced our product and packaging quality as well. Find new package designs that brands items as Hydrofarm's latest high tech offerings. Our packages are not just boxes waiting to be discarded – the fronts have large, crisp pictures, with clear descriptions of benefits and important features. Sides offer diagrams and call-outs, specifications, compatible cross-sells, and complete translations in Spanish and French.
Hydrofarm Technology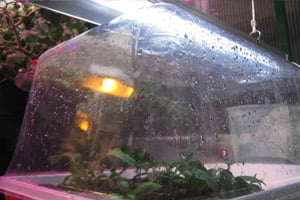 With three and a half decades on the market, we've seen an incredible amount of change in the way technology can enhance your ordering process, and we've stayed current to make sure you do too. Use our easy to navigate website to track your order in real time. You're able to see your order status and even see your shipping carrier and where the order is en route, any time you want. No waiting.
Hydrofarm in the Community
Along with making the best products for your retail business, Hydrofarm staffers are always seeking opportunities to help other individuals, businesses, and organizations "grow." Click here to learn how Hydrofarm takes action in the community.
Supplier Directory Categories
Hydrofarm, Inc. is also listed in these categories: