About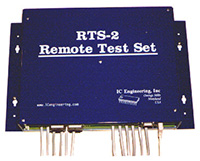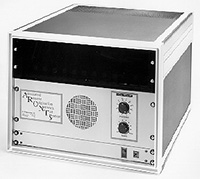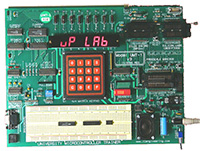 IC Engineering has been in business since 1986, and offers standard products (such as the Modem Security Enforcer and ARONTS) as well as custom product development. Our emphasis is on voice and data telecommunications systems utilizing microcontroller technology.
Depending on requirements, we can modify the firmware and hardware of our existing proprietary platforms to address specific applications, or design entirely new hardware and software when necessary. Complete turnkey products, engineering plans for submission to outside manufacturers, and subsystem design can be provided. Joint development ventures are welcomed.
Remote Test Set (RTS-2)
The RTS-2 is designed to allow security protected remote access to cable company VoIP adapters, central office (CO) switches, and premise equipment. The RTS-2 is an 8-port unit that can be linked with up to 7 expansion units, providing access to a total of 49 ports. Each port permits an existing line be split between CO and CPE equipment. The RTS-2 maintains any existing connection between the CO lines and the premise equipment until accessed. Separate RJ-11C jacks provide a pair for the CO side, which is mandatory, and another pair for the normally connected premise equipment, which is optional. An RJ-21X interface is also available. Either loop- or ground-start lines may be utilized.
Telephone Netword Test System
The Automated Remote Origination Network Test System (ARONTS) is designed to assist network analysts and technicians in determining the operational state of a telephone switching network. Of use to cable company VoIP operators, interexchange carriers (IXC), and local telephone companies (Telco), it initiates test calls from outlying areas, and is intended to verify call connectivity. Tests are conducted end-to-end, and are made in the exact same manner as a customer places a call.
University Microcontroller Trainer (UMT-1)
The UMT-1 provides a hardware platform to teach microcontroller programming and to program chips for use in other projects. It is designed for practical classroom/laboratory use. Students learn a variety of microcontrollers to better gain a feel for generic concepts without sole reliance on a single semiconductor manufacturer's architecture
Supplier Directory Categories
IC Engineering, Inc. is listed in these categories: