About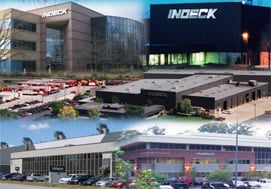 The Indeck Group - Powering the 21st Century
The Indeck Group of companies designs and manufactures a complete line of industrial watertube shop assembled packaged boilers and field-erected boilers. Indeck has supplied over 5,000 boiler systems in over 25 countries. Typical fuel sources utilized are Gas, Oil, Biomass, Waste Heat and Solid Fuels. Large capacity designs of up to 1,000,000 pounds per hour of steam are available.
Indeck Power Equipment Company has the largest inventory of boilers for sale, lease, or rental in the North America. Stock sizes range to over 250,000 pounds per hour of steam. A huge selection of boiler components is always available for immediate shipment.
Indeck's boiler design group, Indeck Keystone Energy has a history dating back to the 1840's as Erie City Iron Works, Zurn Energy Division, and Aalborg Industries. Indeck Keystone Energy has engineering, graphics and project management skills which are recognized as leaders in our industry.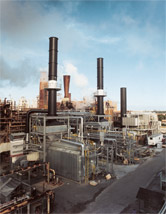 Indeck's manufacturing group, Indeck Boiler Corporation has history dating back to the 1920's as Volcano. Indeck also has the International Boiler Works designs through our Volcano acquisition. Indeck Boiler Corporation has long been known as a source of quality manufacturing of boilers.
Indeck is the home to many of the most trusted boiler designs ever built. You can find the top industry trade names of Volcano, Erie City, Zurn, Aalborg, IBC and International Boiler Works all under one roof. Manufactured styles include "A", "O", "D", Modular "D" type boilers along with the Lamont line of High Temperature Hot Water Generators.
From concept to start-up Indeck has the design and manufacturing experience to offer steam systems that are built to your exact specification. Typical system components include boiler, fans, burner, trim, UL listed controls for burner, combustion management and feedwater control, stacks and emission reduction equipment. Our ASME certified designs and in-house quality control program are second to none.
In addition, Indeck Power Equipment Company also offers rental power plant equipment for emergencies, scheduled outages, or increased capacity requirements. Indeck Power Equipment Company also supplies mobile steam systems, trailer designed watertube boilers, diesel generators, air and water cooled chillers and emergency deaerators. Our emergency telephone line 800-446-3325 is open 24 hours per day. Be assured we are at the ready should an urgent need arise.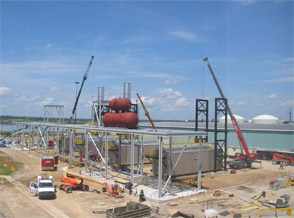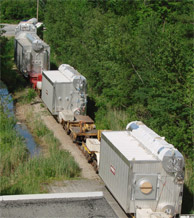 Supplier Directory Categories
INDECK Power Equipment Company is also listed in these categories: