About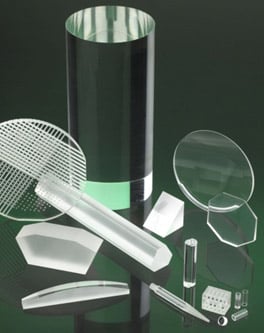 IRD Glass is a World Class Supplier of precision glass, optical and ceramic components.
For 30 years, IRD Glass has served the needs of the demanding optical and technical glass customer. IRD serves a broad market base that includes: aerospace, defense, sensors, laser OEMs, machine vision, illumination, process control, medical, and numerous others. Their partners include a variety of global brand leaders including the likes of Boeing, Honeywell, Rockwell Collins, TDK, CyberOptics, Trumpf, Alcon, Form Factor, TSI, Boston Scientific, and Gyrus.
IRD does things that virtually no one else in the world can do with glass. If you have an existing product or need a new component made from glass or ceramic, count on IRD to build it to your specifications, meet your specific tolerances and deliver it within your timetable. The entire time, you can depend on constant communication from IRD, your partner throughout the process.
IRD Glass provides their customers with a complete line of custom optic manufacturing capabilities, including cylindrical and spherical lenses, prisms, wedges, optical filters, windows, mirrors, sub-assemblies and optical thin film coatings. They also manufacture technical & industrial glass and ceramic components, including standard and custom pedestals, precision glass tubes, rods and substrates for use in optical and industrial applications.
The ability to develop a true partnership to meet all your needs makes IRD Glass an award-winning custom component supplier; they are ISO 9001:2008 certified and ANAB accredited. Their workforce is highly skilled and highly trained, enabling IRD to provide you with a dedicated work cell strategically assembled to address your specific needs. This business model allows IRD to quickly "mesh" with your company, integrate their delivery with your production cycle, and provide you with quality components, quick delivery and competitive rates.
IRD's Quality Policy Statement says it all: "Our goal is to partner with our customers and take personal responsibility to continuously improve performance while providing customers with consistent value."
Supplier Directory Categories
IRD Glass is also listed in these categories:
Technical Articles