About

Overview
At IRISS, we provide our customers unsurpassed quality at every touch point. We focus on what we do best by continuously improving infrared (IR) window technology, building reliable products, exceeding customer expectations, remaining a science-based R&D company, and protecting our polymer IR windows through Our Unconditional Lifetime Warranty.
IRISS industrial-grade IR windows facilitate safer, more efficient inspections of energized electrical equipment when compared to traditional crystal windows. Our award-winning, IR window designs feature a durable transparent polymer lens that allows visual, UV, and short/mid/longwave IR spectrum inspections. And…is available in custom shapes, sizes, and color to fit the needs of any application.
As solution providers, the team at IRISS brings a multitude of experience from world-class maintenance programs together to meet the individual needs of commercial, industrial, marine, power generation and government maintenance programs.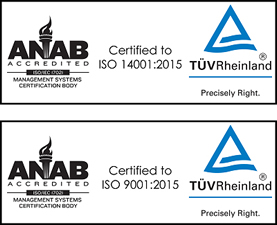 Awards
IRISS is proud to offer our clients the best infrared windows on the market today. IRISS IR windows are an excellent way to comply with safety and inspection standards. IRISS IR windows can help your company protect critical assets while providing safe, efficient access to switchgear and other power distribution applications. Our VP series infrared windows offer you, the end user, the ability to eliminate the risks associated with IR electrical inspection by providing your company with a non-invasive closed panel inspection methodology. Thermographers using IR windows are never exposed to energized conductors or circuit parts and are not engaged in risk increasing behaviors. Therefore, elevated levels of PPE for invasive surveys are not required minimizing survey time while maximizing safety.
Level I and Level II Infrared Electrical Certification Courses
Save the Date and take advantage of the great pricing on the Level I and Level II Infrared Electrical Certification Courses coming up! Don't miss out on this great opportunity and sign up today! Level II will be held on September 11-13 and Level I October 2-4 at the IRISS Headquarters in Bradenton, Florida.
Learn more today!
Supplier Directory Categories
IRISS, Inc. is also listed in these categories:
Technical Articles