About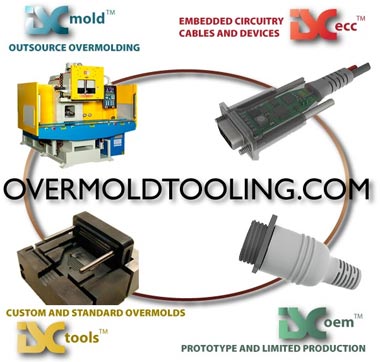 ISC is in business to expand the use of molded cable assembly interconnects. Their job is to bring total choice to the market. The company's unique resources improve time to market for new products while providing cost effective results by integrating design, tooling, strain relief and assembly processes into one single solution for their customers; custom molded cable assemblies for the OEM and Cable Assembly company.
The company is a worldwide leader specialized in custom molded cable assembly and overmolded cables. ISC provides rapid prototype and quick turn with pre-production and quick turn, low volume and high mix assemblies to the audio, automotive, electronic, industrial, instrumentation, marine, medical and mil-spec industries. Overmolding to provide strain relief in conjunction with overmolded connectors can improve conventional interconnects. OEM molded cable assembly and custom molded cable assembly designs with standard pvc, plastic and thermoplastic rubber over-molded cables are available in weeks not months. Custom molded cable assemblies are their specialty.
Outsource Molding and Overmold Tooling
PCBA
ISC Engineering concurrently engineers and develops leading edge embedded circuitry cables and overmolded SMT/ML PCBs. ISC has been designing and over-molding electronic components for many years and is an Industry Leader in this field. The challenges of insert molding around electronics is very different than molded connector products. They have state of the art molding capabilities which include digital controls for consistency in the molding environment. Products such as PCBs, switches and sensors are just a few of the variations. The approach includes over-molding directly over either a protected or open device and enclosures.

Strain Relief
Overmolding provides improved strain relief and mechanical stability for the wire terminations, and improves in many cases cable flex life. Optional flexible strain reliefs can be added as a separate lamination to some mold designs.



Power
ISC provides a wide range of overmolding options for this versatile range of connector styles. Typically these connectors are used as internal interconnects for signal and power applications. Overmolding opens a new range of applications from 1 to 24 position configurations, across a wide range of connector manufacturers. A positive latch system helps to prevents accidental disconnects.



Circular
ISC Engineering provides a wide range of overmolding options from simple CPC style to Industrial grade mil-circular type connectors. These cable assemblies are both aesthetically pleasing and provide enhanced environmental and performance characteristics that are essential in a variety of rugged and challenging environments.



Specialty
Specialty overmold styles come in wide variety of potential designs. Overmolding provides a way to package connectors in such a wide range of possibilities, that the choices are almost infinite. The mechanical structure between the cable and connectors is the first challenge.


Supplier Directory Categories
ISC Engineering, LLC is also listed in these categories:
Technical Articles


Overmold Tooling Design
(Connectors)
Overmold tooling is classified as insert molding. To help identify the difference in the two types of molding, think of injection molding as discrete components molded within a closed mold and insert... (
View Full Article
)