Profile Home
About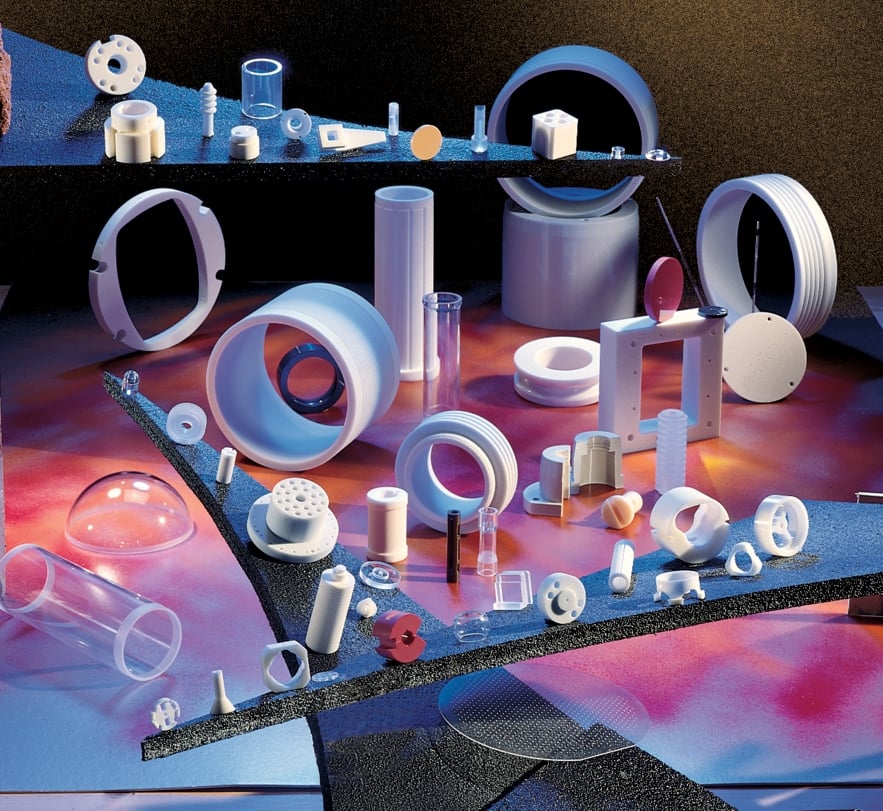 High Precision Machining of Hard Materials
Since 1947, Insaco has been a precision machining and polishing fabricator of parts from all technical ceramics, sapphire, glass and quartz. We machine these materials holding very precise tolerances (many times measured in millionths of an inch) in properties such as dimension, flatness, wedge, roundness or cylindricity among others. Our customers typically have a critical application that requires extremely tight tolerances in ultra-hard materials. Or they may take advantage of these materials' durability to increase the mean-time between failure in a critical application or process. We also have the capability to grind and polish spherical radius parts in a variety of hard materials, both inside and outside diameters, to optical requirements.
Insaco's features include:
Extremely high accuracy and tight tolerance machining
Lights-out manufacturing
Machine automation including large capacity envelope
Automated centerless grinding
High efficiency/low cost volume production
Low-volume prototype machining
5-axis machining capability
ITAR compliant
High-volume robotic machining
Video inspection and a Class 100 Cleanroom
Extensive Quality Control protocols
Sapphire tubes and polishing
Insaco also has extensive inspection and documentation procedures so parts are always to print. With a seasoned team of engineers and machine operators we are available to discuss your application needs including alternative materials and cost drivers. Click here to find out more about our company and our people. When you need custom ceramics grinding based in the USA, give us a call!.
Insaco, Inc. is also listed in these categories:
Technical Articles


Alumina 94%
(Optical Components)
Alumina is produced by firing a tightly packed powder form of Al2O3 which includes some binder material. (
View Full Article
)