About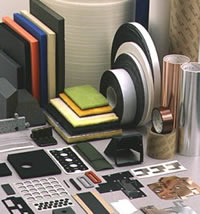 Insul-Fab is a division of Texas based Concote Corporation that provides custom solutions to OEMs and their subcontractors around the world. They offer a wide variety of materials, fabrication, and distribution services with unlimited combinations. Their strong vendor base, quality systems, and relative size in the industry are recognized as characteristics of best-in-class companies of their type.
Insul-Fab helps to develop applications at the engineering level, provides prototypes and delivers production quantities large or small. For their employees, Insul-Fab provides a respectful and safe workplace with opportunities for growth and advancement and a clear and open path for communication at all levels.
Markets Served
Insul-Fab's roots started in HVAC equipment, and that, along with transportation and electronics markets, remain a strong focus today as well. In addition, they also provide solutions to medical, aerospace, athletic, defense and telecommunications firms, to name a few. The varieties of materials and processes they employ have applications in so many areas that Insul-Fab is never afraid to try something new. Because of the diversity of markets they operate in, Insul-Fab's services can be defined by the needs of each customer they serve. They do not subscribe to the philosophy that one size fits all.
Why Insul-Fab?
Insul-Fab recognizes there are a lot of fabricators out there with some very good capabilities. So what makes them special? Their customers believe that they provide the best overall value, have exceptional response time and help minimize their vendor base by offering so many products. In fact, each year a significant portion of their growth comes from existing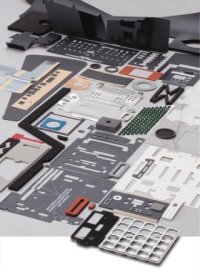 customers who ask them to do even more for them.
Does your supplier offer design support, technical data, and prototyping?
Do they suggest lower cost alternatives to materials or fabrication methods?
Do they confirm your orders in writing within 24 - 48 hours?
Are they ISO certified with over 99% acceptance of the orders they deliver?
Do they have redundant capabilities in case of downtime or schedule conflicts?
Are they flexible when you need something special?
Do they purchase materials at volumes that will get you the best prices?
Do they understand and comply with your documentation and qualification requirements?
With Purchasing, Engineering, and Operations Departments stretched thin these days, you don't have time for hassles with your insulation, gaskets, plastics, tapes and other small mechanical components. Give Insul-Fab a chance to work with you and decide for yourself if Insul-Fab is one of the best vendors on your AVL.
Supplier Directory Categories
INSUL-FAB, Division of Concote Corporation is also listed in these categories: