About

Integra Networks provides industry standard optical transceivers compatible with virtually all network platforms. Their transceivers support both carrier-level infrastructures of cable MSOs, TELCOs, RBOCs and ISPs, as well as the infrastructures of campus and community networks, research and education networks, and many other enterprises with fiber-optic backbones. At significant discounts compared with purchasing transceivers directly from platform manufacturers, Integra enables its customers to cost-effectively enhance the performance of their networks. But Integra's real value to their customers runs far deeper than providing quality products at discounted prices – they also offers you: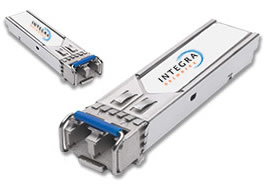 Custom design solutions and ready-to-ship domestic inventory
Expert network problem-solving
Over 30 years experience
Personal service - not "click to order"
MSA-compliant optics lab coded and tested to their customers individual specifications
Quality that Meets Industry Standards…and Your Specs.
One-stop shopping experience, Integra offers optical transceivers in all form factors - GBIC, SFP, SFP+, XFP, X2 and XENPAK. They also offer passive-solution filters for WDM, CWDM and DWDM configurations and a full complement of fiber patch cables at diverse lengths and connector combinations. Integra's hot swappable pluggable interfaces provide physical layer signaling at reaches starting at 550m all the way up to 120km for data, voice, storage, and video transport over most dual and single-fiber network configurations – including WDM, CWDM, and DWDM. Integra's transceivers are also fully compliant with the Multi-Sourcing Agreement (MSA) which means their gear can be used in other MSA-compliant platforms. So, whether you're running Cisco, Nortel, Alcatel Lucent, HP, Foundry, Juniper, Huawei, or practically any other network platform, you can count on Integra to have a pluggable interface for you..
You No Longer Have to Overspend For Quality and Reliability When Building or Upgrading Your Fiber Optic Network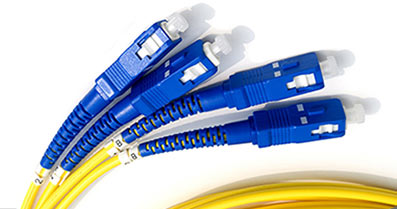 .
Fortunately, Integra has found a way to achieve that at savings of as much as 80% less than what the major manufacturers charge for the pluggable component of the network. Whether you are looking for 10/100/1000mbps replacement SFP's for Ethernet or SONET configurations all the way up to upgrading transmission capacity to 10gbps/OC192, Integra can deliver an MSA-compliant pluggable optic fully coded and tested to your network's specifications. And, since Integra stocks most of its products domestically, you can be assured that they will meet or exceed your implementation timelines.
Supplier Directory Categories
IntegraOptics is also listed in these categories: