About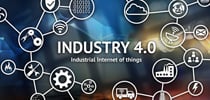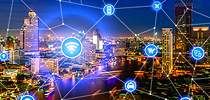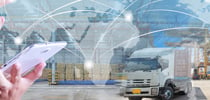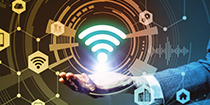 Industry leader providing Wi-Fi/BLE modules, advanced wireless roaming solutions, integrated IP, firmware, and optimized wireless drivers to customers globally.
Founded in 1991, Intelligraphics, an industry leader in intelligent Wi-Fi advanced roaming solutions, brings unmatched device driver, firmware, and embedded software expertise to the wireless design community. Through innovative wireless technologies, we help businesses and agencies worldwide accelerate their time to market, cut costs, and see more and do more, while keeping your wireless connections protected.
We specialize in optimizing Wi-Fi software and delivering cutting-edge IP so that customers can get the most performance, reliability, and flexibility from their Wi-Fi devices.
By leveraging over 25 years of industry presence, we have developed Wi-Fi/BLE modules with enhanced code bases for multiple operating systems and hardware platforms, integrated software module solutions with volume-based pricing, and aggressively invested in market-targeted Wi-Fi IP.
Intelligraphics offers end-to-end hardware and software design services along with unparalleled support.
Device driver and firmware customizations
Hardware design services and reviews
Porting to other operating systems and/or kernels
Regulatory Domain Certifications (FCC, ETSI, etc.)
Enterprise-level security extensions, including EAP-TLS
Device driver certifications (Wi-Fi Alliance, Windows HCK, CCX, etc.)
Integration with each customer's platform and operating system
Long-term maintenance, diagnosis, troubleshooting, support and addition of new features
Support for device bring-up
Thorough Wi-Fi testing (Wi-Fi Alliance, Windows HCK, CCX, Interop testing, etc.) so that our customers' products have rock solid, dependable wireless communications
Now Offering WiOpsy dual band WLAN sniffer that provides live capture and off line analysis of all Wi-Fi frames from any 802.11 device on all Wi-Fi channels worldwide.
Industries and Use Cases:
As a member of the Wi-Fi Alliance, a Texas Instruments 3rd Party Development Partner, and a charter member of the Qualcomm® Authorized Design Center (ADC) program, Intelligraphics delivers a diverse portfolio of software solutions, including Qualcomm and Texas Instruments chipsets. Take your Wi-Fi-enabled and Internet of Things (IoT) applications farther and faster, visit: www.intelligraphics.com.
Supplier Directory Categories
Technical Articles