About
International Polymer Solutions is a Worldwide Supplier of Engineered High Purity Flow Control Products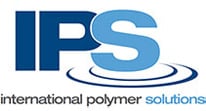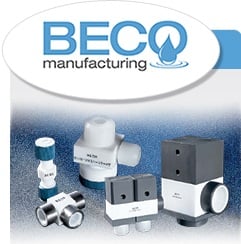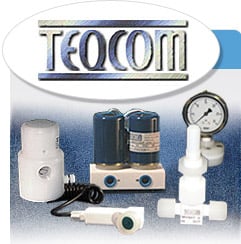 International Polymer Solutions Inc. ("IPS") and our recent acquisitions, TEQCOM Industries and BECO Manufacturing, specialize in providing high-purity engineered flow control solutions to the global market. With a combined 46 years of TEQCOM and BECO history, we manufacture high-purity plastic flow control and actuation devices for industries and applications requiring engineered performance using PTFE, PFA, PVDF, PEEK, Polypropylene, PVC and other specialized polymers.
Our standard line of pneumatic valves, solenoid valves, manual valves, air cylinders, spray guns, fittings and connectors ship from our factory in Irvine, California on a daily basis. These products are ideal for use in semiconductor, bio-medical, pharmaceutical, food and sanitary process, high-purity laboratory, and other general chemical handling environments.
Our Polymer Fabrication and Welding capabilities enable us to supply custom tanks, containment vessels, storage boxes, manifolds, cabinets and flow benches to fit your specific needs.
Quality Policy
International Polymer Solutions is committed to implementing and continuously improving the effectiveness of its quality management system to yield products and services that meet our customers' expectations.
Customer Oriented
Satisfy our customer's needs and expectations
Make commitments we fully understand and believe we can meet
Honor all commitments to customers on time
Performance Driven
Verify that our products and services conform to mutually agreed requirements
Monitor, benchmark and continuously improve our business, products and services, organization and employee's performance
Achieve International Polymer Solution's Mission and Goals
Sustain and develop business growth by creating an environment of management and employee involvement, motivation and training.
Supplier Directory Categories
Technical Articles

Vacuum Chucking... How and Why?
(Solids and Powder Processing Equipment)
When it comes to holding certain materials and shapes, using a vise isn't always an option, or even the most efficient method. Some materials can be damaged or bowed by a vise, and set-up can be time... (
View Full Article
)