About
Over 25 Years Of Supplying The World With The Highest Quality In Fluidic Monitoring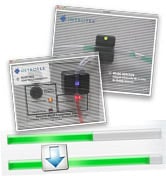 Introtek has produced non-invasive ultrasonic air bubble detectors, continuous liquid level sensors, optical blood component detectors, and now pressure occlusion detectors for thousands of companies in dozens of industries including medical device manufacturers, chemical processing, pharmaceutical development, clinical laboratories, and food and beverage manufacturers.
Introtek sensors utilize a patented pulse-type ultrasonic technology that detects air bubbles, air-in-line, and liquid levels with the highest degree of accuracy and reliability, thereby maintaining an extremely high MTBF. Additionally, Introtek sensors are not susceptible to the limitations exhibited by continuous wave, capacitive, or load-cell sensors.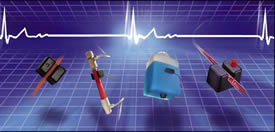 Introtek has excelled for over 25 years as a leading supplier of non-invasive fluid detection devices. Since its early conception, Introtek has maintained its commitment in providing safe, reliable products to ensure customer satisfaction.
Introtek's Engineering Design Team specializes in taking custom requirements from concept to completion using highly innovative ideas, while working closely with the customer in order to obtain maximum results.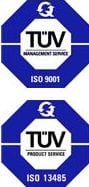 Introtek's Manufacturing Team is a highly trained group of individuals dedicated to producing top-rated quality products while consistently meeting customer delivery dates.
The entire organization stands behind their Company Quality Policy:
Introtek International is committed to design, manufacture, and deliver total quality products that will completely satisfy the needs and expectations of their customers.
This is accomplished by the implementation of a program of continuous improvement, which works towards the reduction, elimination, and prevention of nonconformities.
Contact Introtek today with your specific needs and let them work with you in obtaining your goals.
Supplier Directory Categories
Introtek International is also listed in these categories: