About
JDSU Customer Service and Support — Your Partner in Equipment Service
Whether you are a network operator or equipment manufacturer, you rely on test equipment every day. Test instruments provide a benchmark for measuring service and equipment quality and performance. You make critical decisions based on the test results. In order to have confidence in your test equipment, it must be functioning properly and be available when you need it.
JDSU, one of the world's largest providers of telecommunications test solutions, offers a wide range of services to support and extend the life of your test equipment investment. From technical assistance, repair, and calibration services to equipment tracking and management programs, JDSU ensures your test equipment is operational and available, therefore maximizing the return on your investment.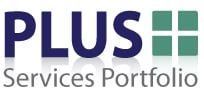 JDSU offers support services for all JDSU products as well as many third-party products. This capability lets you work with a single supplier for all your repair and calibration needs, simplifying administration and expediting service.

In addition to individual event-based support offerings, JDSU offers comprehensive tiered PLUS support packages tailored to fit your needs (Gold, Silver and Bronze) for managing your test equipment assets. Our PLUS support packages can be tailored to your specific needs. Services offered under PLUS include calibration, extended warranty, express loaner, repair, product upgrades, training, dedicate program management, priority service and installed base management services. These services can be offered either on-site or at the factory.
A PLUS support package enables you to plan and budget for the care of your instrument base. It eliminates much of the time and expense associated with individual repair and calibration events. It can also eliminate the need for your managers to manually track which instruments are due for service or upgrades. Instrument downtime is also minimized with a PLUS support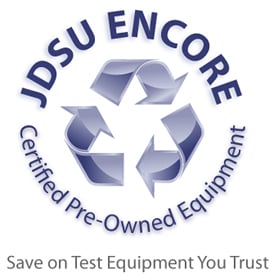 process in place for managing service events.
Whether you choose our individual service offerings or a PLUS Gold, Silver or Bronze support package, JDSU provides the same level of high quality service. Our goal is to make sure your test equipment spends more time in the hands of your technicians, allowing you to focus on your customers.
Looking for pre-owned equipment? You can save on the test equipment you trust and purchase JDSU pre-owned test equipment with confidence. The JDSU Encore certified pre-owned test equipment program delivers equipment that meets the same high quality specifications as new JDSU products. Equipment is refurbished and calibrated to meet factory specifications, includes a JDSU warranty, all standard accessories, manuals and access to technical support and customer services. JDSU PLUS Gold, Silver or Bronze hardware support and additional product options /upgrades can be bundled at time of pre-owned test equipment purchase.
Supplier Directory Categories