About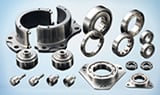 JTEKT Corporation was established in January 2006 through the merger of Koyo Seiko Co., Ltd., a world-class bearing manufacturer, and Toyoda Machine Works, Ltd., a machine tool manufacturer excelling in world-leading technologies. Combining the most advanced technologies and the manufacturing passion of the two companies, JTEKT is now a trusted systems supplier of automotive components, bearings and machine tools, providing customers with world-class No.1 products and only one technologies that result in ongoing contributions to society.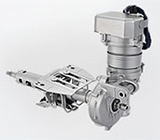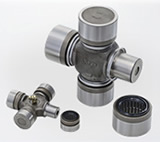 One world-first example is pioneering the successful development and mass production of electric power steering systems, and we still hold No.1 share in the global market today. We were also the first manufacturer in Japan to develop high-precision, durable bearings capable of reliable performance in severe environments such as steel rolling mills, where temperatures exceed 1,200°C, thereby contributing to the expansion of various industries. Additionally, based on one of our only one technologies for STAD bearings, we produce cylindrical grinders that maintain high precision even after more than 20 years of use.
While it goes without saying that JTEKT pursues value as a supplier providing products with ever higher quality, an additional aim is to provide value as a partner that customers can trust. This is the basis for our R&D, through which we strive to provide products that are constantly at a level higher than expected by our customers, in terms other than just technology.
In 2014, we established the Large-Size Bearing Engineering Development Center. Rather than leaving product evaluation up to the customer, by deeply understanding the issues our customers face and working with them as a partner to find solutions through thoroughly evaluating and analyzing products, we create high-performance, high-quality products that exceed the expectations of our customers.
Supplier Directory Categories