About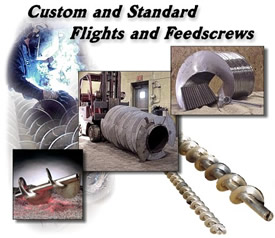 James Eagen Sons Company is the premier manufacturer of custom and standard screw conveyors, flights, ribbon screws and blenders.
James Eagen Sons Company feedscrews are manufactured to the tightest tolerances in the industry; with a size range from 3/8" to 150" they have the capacity to meet your requirements.
They serve a wide variety of industries including, cement, chemicals, pulp paper, wastewater treatment, food processing and many more!
They would like to be your screw conveyor supplier. Whether your looking to fill a blanket order with a long-term contract or a once in a blue moon requirement to get you out of trouble, they can take care of your requirements.
James Eagen Sons Company has the benefit of experience they have gained in the manufacturing of feedscrews for over 70 years.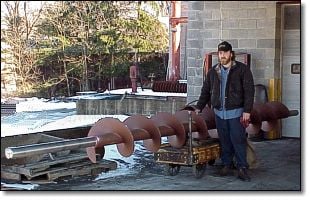 The smallest diameter they have formed is 3/8" while the largest is 150". Flights and screws have been fabricated from carbon steel, stainless, abrasion resistant, nickel alloys, titanium, plastic and others.
Whether you need to fill a blanket order with a long-term contract or have an emergency requirement that demands immediate attention, James Eagen Sons is ready and willing to help.

Some industries they have worked with include:

Cement
Food Processing
Chemicals
Pharmaceuticals
Road Building Equipment
Spreaders
Waste Processing
Dewatering
Filter Presses
Paddle Conveyor
Supplier Directory Categories
James Eagen Sons Co. is also listed in these categories: