About
Keep Your Business Rolling
Custom coating and converting done right
We innovate and manufacture adhesive coated films engineered exactly for your application.
Jessup can custom coat materials you supply or source whatever you need. Whether you're producing on a large scale or building one aircraft or building at a time, Jessup's mixing, coating, converting, packaging, supply chain management, and logistical capabilities provide ingenious and efficient solutions for diverse business challenges. We serve customers in manufacturing, institutions, and government agencies.
Jessup Manufacturing Company is a global manufacturer specializing in adhesive coated and laminated materials and photoluminescent films and sheets. Jessup products are used in many industries as component parts, site safety equipment, and graphics. Jessup has nearly 60 years of experience and has created over 10,000 custom and branded solutions for customers. Jessup has two manufacturing plants in the United States and is headquartered in McHenry, Illinois.
Making adhesive coating and laminating of flexible materials is at the heart of what we do. Jessup develops engineered solutions for a wide range of industrial and commercial applications, including those that require solvent-based adhesives.
Whether prototyping or producing on a large scale, Jessup's Solve + Make™ process includes discovery, product design, engineering, mixing, coating, converting, packaging, supply chain management, and logistical capabilities. Jessup provides ingenious and efficient solutions for a diverse group of market segments, including Manufacturing, Safety, Transportation, Retail + Commercial, Government + Institutions, Graphics + Advertising, and Action Sports.
Jessup's branded products are recognized around the world for quality. Safety Track® and Flex Track® are products lines within the non-slip Films sector. Glo Brite® and Green Exit Signs® are leading brands in the Photoluminescent Films sector. Asphalt Art®, TexWalk®, and SportWalk® are all leading brands in the Graphics Media sector.
Jessup is an active member of its Illinois communities and many industry associations. Jessup sponsors charities in many industries and locations around the world, particularly ones that help kids.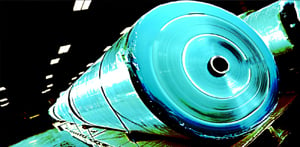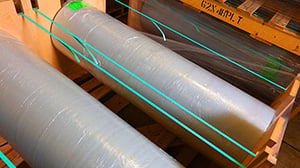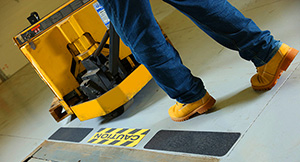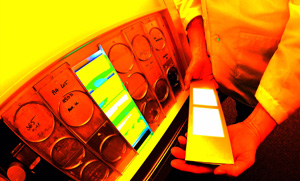 Supplier Directory Categories
Jessup Manufacturing Company is also listed in these categories: